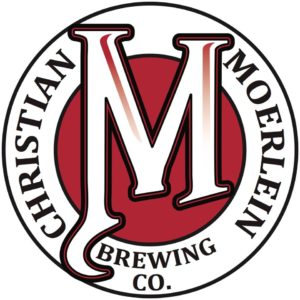 We are most definitely a German city here in Cincinnati.  Our celebrations are topped off by the Oktoberfests that you can find all around this city starting in August, and proceeding all the way into October. With tHesse fantastic outdoor celebrations comes a bevy of Oktoberfest style lagers (and even some ales) that tip their caps to our German roots.
Moerlein is one of the finest examples of a brewery in Cincinnati that thrives on it's own German heritage.  The brewery produces a few different seasonal beers for the Oktoberfest season, including the delicous 'Fifth and Vine' Oktoberfest and a beer that's making it's debut this year, called Das Uber Lager.  Christian Moerlein produced a beer under the same name last year, a hoppy Oktoberfest that showcased American hops on top of a traditional base.  This year they are making something a little different.
Das Uber Lager!
This beer looks to be a straight up Oktoberfest lager that straddles the line between a nice, refreshing beer for a summer day, and a great malty sweet traditional German beer for the fall.  The brewery's description reads:
"OKTOBERFEST, there's only one spot that does it right outside of Germany — and it's right here in Cincinnati. Christian Moerlein's new Oktoberfest Wisen Lager is made to celebrate all things Oktoberfest. We're proud to hoist a stein of our delicious golden lager as we feast at the Überdrome at the Moerlein Lager House. Enjoy the pinnacle of this Oktoberfest brew as you don your best tracht and raise an "Ein Prosit!"
The beer is 5.2% ABV and 20 IBUs which means you'll be able to knock back a couple of them without falling asleep, and that's precisely what Oktoberfest is about… knocking back a few beers while you celebrate!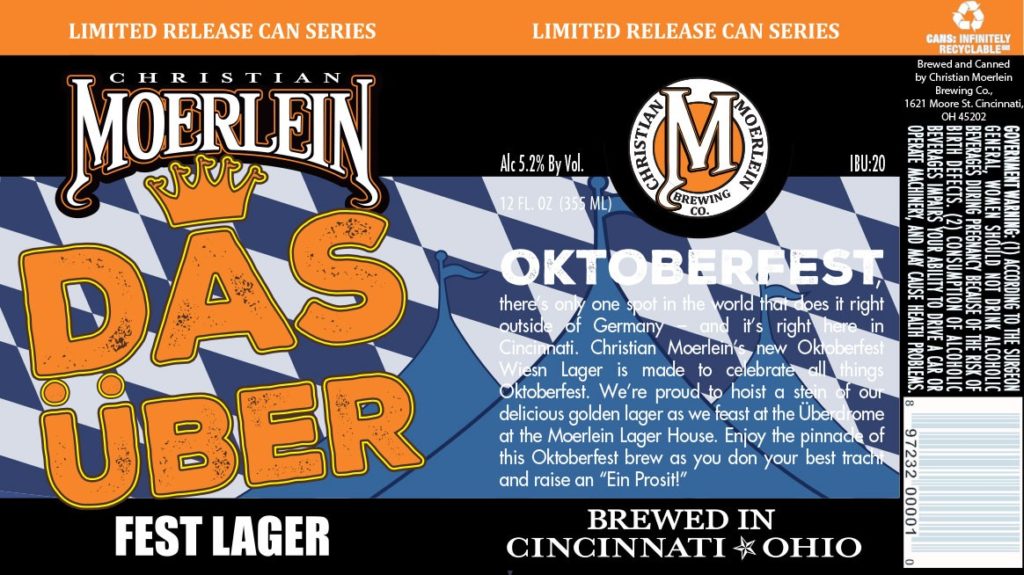 Packaging
Here's the real reason I'm writing about this beer… it's going to be packaged – in cans!  We can argue all day about packaging mediums, but the fact is that cans are just better vessels for storing your beer, which is why this is so exciting.  It will be great to see this beer on the shelf at all your favorite stores around town, and a perfect way to stock up for the approaching season.