It's easy to put the little guys known as Rolling Mill into some sort of box. It's really difficult not to be classified as something when you are one of only a few places nationwide that are dedicated to making gluten free beer. That's especially true when you are located in a city like Middletown.
The plans for a massive new entertainment complex/movie studio/thing were announced this week for Middletown… and at first glance, it looks incredible. You're talking about a huge deal for the city.
The Hollywoodland Development
This development is an entire entertainment district set to go in along the river in Middletown. It includes:
Three different hotels. One of the hotels would have a publicly owned convention center, rooftop bar and restaurant. A second hotel would be much more family oriented with a water park and then a third would be more of a boutique spot in an old bank building.
An indoor amusement park.
A major entertainment and concert venue for not just large concerts, but for broadway shows, too.
A permanent pre and post production motion picture studio – complete with sound stages and support offices and infrastructure.
Restaurants, bars, brew-pubs and cafes, as well as a likely comedy club.
Integrated retail… all the staples.
On site mid-rise luxury apartments and/or condos.
More than 3,000 new parking spaces
Like I said… this is massive. It's unlike anything that we've seen in this region and could do amazing things for the area. Officials have said that it could create thousands of jobs, and bring in over 1 billion dollars of private investment into the area, drawing in more than 3.5 million visitors a year to Middletown.
The 50 acre project is being called a once in a lifetime opportunity by the city manager, and it's definitely hard to argue that point.
Let's circle back to Rolling Mill… this is about them.
Who Are You?
To really try to understand Rolling Mill is accomplished by first talking to it's owners, Josh and Megan Laubach. Sit down for a few minutes and you'll see that they are family, they're neighbors, they're friends… they're Middletonians at their core. They founded their brewery, sure, to make beer that they could drink together and enjoy with others who needed it. They could have done that in their basement and they'd have been happy, though.
Megan and Josh opened their brewery to be part of something that they believed in. It's Middletown, and reviving what they believe it is deep within it's very soul as a city. This is taken right from their website:
Regardless of the struggles encountered in paper and steel manufacturing, life in Middletown was marked by familiarity, place, and stability. This was no accident. Commitment, loyalty, and selfless service were core principles of early leaders… Today this spirit lives in many of our towns residents. There is a longing by many in Middletown for renewal and a returning to our roots.
They wanted to be part of bringing life to downtown Middletown in a way that was distinctly… Middletown. They're doing an incredible job of waving that flag for other businesses, welcoming visitors with open arms, showcasing the commitment, the loyalty and the selfless service that they say were core principles of the area's early leaders.
When you're sitting at their bar, in their taproom that was revived with blood, sweat and tears – you can clearly feel that it's a core principle that is very much still alive in Middletown.
Two Worlds Crash Together
I don't think that this Hollywoodland development itself is "anti-Middletown". This project (in my opinion) can be done in a way that honors and restores a huge part of the soul of what the city is… but it doesn't seem like the current plans are going to do that.
Late Thursday, the brewery posted this on their Facebook page in response to the plans:
The Brewery's Statement
Hello to our fellow beer lovers & Middletown community. We have received many calls and questions from people since the public release of the "Hollywoodland" project this week. Due to your questions and concerns, and our concerns for the well-being of the City of Middletown and our business, we want to update you, our loyal supporters, of Rolling Mill Brewing Company status' in regard to the possible investment project.

Since late July, there has been an empty pit in our stomachs when we were approached about this. Late this summer, representatives of what is now Main Street Community Capital came to us with an offer to buy our facility. While performing our due diligence over the last two months, we have grown frustrated and concerned by the lack of clarity and information received in regard to this project. More recently, this week's City Council meeting led to more questions and concerns. As of today, we have officially declined proposals from this group and the City of Middletown. We will not be engaged in the selling of our property. We also want our supporters to know, as things stand with what has been proposed, WE DO NOT SUPPORT THIS! Some may call us crazy; we call it being faithful to our town and the vision of our company.

As you may have noticed on the plan- the Hollywood entrance is our brewery location. During our period of due diligence, we have taken into consideration and are greatly disheartened by the fact that our building will be razed and demolished to make way for this project. This is a building that had absolutely nothing left inside when we bought it and was in great disrepair. This is a building that we poured our families hearts and personal money into for a year just to open the doors of a locally owned and family operated business. They wish to demolish this property to make way for a modern facility that doesn't fit.

We believe at this point, as business owners and Middletonians, this project is not the best thing for Middletown or Main Street residents. There are too many unanswered questions and a lack of any concrete plans on how this will come into existence. We ask you to keep asking the questions that should have been asked before this came this far.

We are fully aware Middletown needs something more and we will be its biggest cheerleader. If you have any further questions, please feel free to reach out to us.

Thank you- Megan & Josh Laubach
I can't imagine the difficulty that this small business has had this summer… rolling this over in their minds. Sell what you have spent the last years dedicating your life to… knowing it doesn't feel right. Especially knowing that the result could potentially be amazing for a city that you love.
I applaud this family for holding their values, their dedication to who they and their brewery is close to their hearts and saying a simple – 'no'.
Trust your gut. Believe in your core values, and stand up and speak your mind.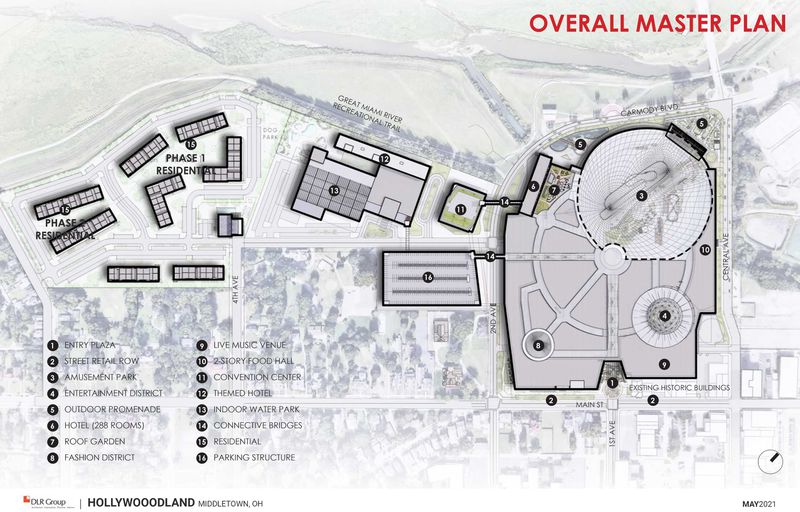 Here's What I Hope
I've mentioned plenty of times that this project could do amazing things for downtown Middletown, and the region as a whole. I think that there is a way for both the project to come to life, as well as to work with, for, and around the soul that has developed in that city.
The project raises more questions than it answers at this point.
This is a massive undertaking, and I'm hopeful that it can all be figured out over the coming months, helping not only Middletown move into the future of what the city can be – but to pay homage to the past of what built it to begin with.