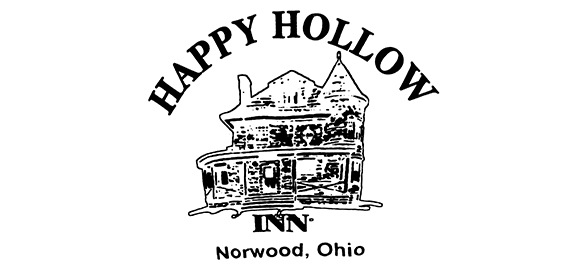 What Is A Dive, Anyways?
Happy Hollow Inn is one of the best dive bars in Cincinnati. I'll wave that flag proudly. I think that some people can lean into this thought that being a "dive bar" is a bad thing, but in my book, it's most definitely not. I think we all "have a little bit of dive bar in us"… Happy Hollow has a little more than the average Cincinnati bar does.
I could, should, and probably will write another post about dive bars in today's drinking world (I touched on it a little here) – but it will be a really in-depth thought if I ever get to that. What you need to know about dive bars you can pretty much gather from a night at Happy Hollow Inn.
What To Expect From Your Visit
Happy Hollow Inn is in the shadow of a couple of factories in Norwood. It's right outside a residential district, too, making it prime for building up a dive bar personality in a natural way – over time, with the support of regulars. It's an old house, sitting alone in a parking lot – and when you walk up, you usually hear country music or some good classic rock reverberating from within.
Walking into the bar – you'll be greeted with one room divided into three distinct spaces. The most important is the bar, situated along the left side of the room. It's been beaten to hell and back, but the stools are comfortable. The "front space" is more for tables and larger groups if you have them. You can grab a seat by the Jukebox and still be part of the bar conversation without issue. The back of the space is dedicated to the pool table and the slightly sketchy bathrooms.
It's not a huge space, but it makes up for it by feeling warm and welcoming. It doesn't matter if you're stopping in for a quick beer after work or if you're stopping by for an evening with a few friends. The Happy Hollow Inn seems to morph itself into fitting your needs.
What Are You Drinking
There's not a lot of fancy drinks happening at The Happy Hollow. This is the type of place where you grab a shot and a beer (they have Hudy Delight if you're looking for a recommendation). You can get a big old "schooner" filled from their two or three taps if you want to get the most bang for your buck, but you're not going to be out of place even if you want a basic cocktail, either.
Do Things Change?
Norwood has been undergoing a ton of big changes. Just right down the street from The Happy Hollow Inn is the new Factory 52 development which is lightyears away from the little bar that so many folks have fallen in love with. How does it change things? This is the big question that I think is on the minds of people who love The Happy Hollow. Will the added crowds bleed on into the bar, changing the vibe? Will they be able to face the added competition of more bars close by?
I obviously can't pretend I can see the future – but I have a sneaking suspicion that The Happy Hollow Inn will become even more important as things continue to grow around them. The bar lacks pretentiousness and fluff, which we occasionally crave when we want to belly up with a drink.
The stark differences between the new places around them and The Happy Hollow are exactly what makes it stand out and feel good.