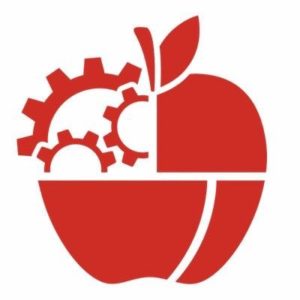 If the name "Over the Rhine Cider Company" doesn't ring a bell to you, it shouldn't be a surprise… This much rumored and LONG tested division of Christian Moerlein Brewing Company just finally made it's debut at this year's Taste of Cincinnati, after somewhere around a year of testing to get it right.
The cidery has launched with two new hard cider styles, both from apples – The Original Hard Cider (red label) and the Crisp Hard Cider (green label).  Both versions clock in at 6% ABV, and will provide another choice around town at  popular "craft beer destinations" for those people who want to partake in the craft beer community and events, but may want to drink something a little bit different.
The brewery cidery says that they spent the year developing the proprietary selection of apples to create the cider.  They used a special champagne yeast during fermentation to give the cider a delicious crispness and slight acidity that is unique to the market.
I'm never going to claim to be the biggest fan of hard ciders… I often find myself while drinking them to just keep wishing it was a glass of beer – however, I knew that there wasn't any way I was going to write this post without giving them a try for myself first!
Original Hard Cider
The brewery describes their red labeled "Original Hard Cider" as such:
The fresh orchard aroma of juicy Honey Crisp and Red Delicous apples is joined with a natural sweetness and slight acidity to give this cider a delicous balance.
My notes after tasting this first were very similar.  I found that it had a decidingly crisp flavor that definiately was full of fresh apple flavors that burst from the glass.  A slight lingering apple flavor was left on the palate after each sip… I was struck that this would be good (To me) poured over ice and enjoyed on a hot summer day by the pool.  Very good stuff.
Crisp Hard Cider
The description for the "Crisp Hard Cider" is:
With a delicate aroma reminiscent of Granny Smith apples, this cider is accented by a dry, crisp finish, and a moderate but pleasingly effervescent champagne-like finish.
I'm fairly certain that this was my favorite of the two offerings.  I say fairly certain because it seemed very close to the flavor of the other one.  They were so close to each other, that the differences only really started to jump out to me when I had them right next to each other, and tasting back and forth.  There was a little more sweetness from this one, and it didn't seem to linger quite as much after the sip as the Original Hard Cider did.
The Conclusion?
While I don't think that any of the cider that I've tried here in Cincinnati or beyond is going to make me a convert any time soon… I also wouldn't ever say that If you place a glass of these in front of me on a warm afternoon that I would turn it down.
What I did find fun was mixing the flavors with some of the other Moerlein beers that were on tap at the malt house.  The Crisp with Strawberry Pig was promising, and a 50/50 mixture of the Crisp cider with Se7en Hefeweizen was refreshing and dare I say it? Delicious.