Podcast: Download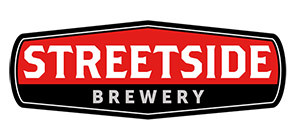 We've done three shows now at Streetside, ranging from a pretty standard 'Getting To Know You' show back in December, to a really crazy one during their first can release of 'Suh, Brah' – which saw us setting up a table literally in the line that morning to do a show.  It seems that no matter what the circumstances are with Streetside, they are always fantastic hosts, and know how to do a Brewcast right up there with the best of them.
It's hard to believe that it's only been a year for this brewery – especially when you consider what beer they are putting out.  Garret Hickey and Luke Shropshire joined me in their taproom, right in the midst of the craziness that an Anniversary party can bring to talk about Streetside.  We covered the past year, as well as what we can expect in the future and more importantly… we drank some beer!
Guests This Week
Garret Hickey – Streetside
Luke Shropshire – Streetside
From The Beer Fridge
Everyone who has been on the show's favorite segment brought us some really great beers, including a couple fun surprises:
The Demogorgon – This was the announced bottle release for the party.  A massive Imperial Stout aged in Heaven Hill bourbon barrels.  It's a standout for sure.  You can read my tasting notes soon (actually… here they are!)
Barrel Aged Thique – This is the first of a few versions of this beer that we're going to see.  This one was aged in rum barrels and has a touch of sugary, molasses sweetness from it, while not being overpowering.  Tasty!
All In The Family – The very first of Streetside's barrel aged sour program, this is a game changer for these guys.  If this isn't a fluke (which I don't think it is) you're looking at a sour that is going to get a lot of people talking about this brewery.  Add into that it's their first one?  Wow.
This show makes me feel really good about where breweries in Cincinnati could be headed if they have their heads screwed on straight.  The beer just keeps getting better, and the people are amazing.  It was a great day to celebrate being a beer drinker in this city!!