Listermann Plans On Taking Over Their Food Program And Kitchen
Written By: The Gnarly Gnome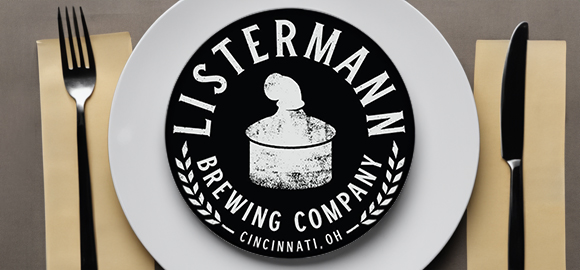 It's been a long, tasty journey for Listermann to get to where they'll be around September of this year, operating their own kitchen in the taproom. I'm sure the news has already hit your social media or inbox, but I wanted to dive in and unpack the news with you.
The Relationship Between Breweries And Food
There wasn't always a food option inside of Listermann, though it's almost hard to remember back when that was the case.
Here in Cincinnati (and all of Ohio, really), the relationship between breweries and food has undergone many changes. Before 2013 (when the A1C license was created), every brewery in town was either a production-only facility or a full-on brewpub. (If you want to know the difference between taprooms and brewpubs, check this out.)
Over time, though… we've started drifting back to a world where people really want food options while hanging out in the taproom. It's not surprising… if you can eat food, you can hang out longer and drink.
Food trucks were (and still are) the popular go-to choice for breweries. It gave their guests something to eat without having to take on the difficulties of running a restaurant in-house. MadTree changed the game when they added a food partner right inside their taproom, though, with a brick-and-mortar location and other breweries took notice.
As of writing this, 59 different local breweries or taprooms have a permanent food option inside them.
In recent years, it's become popular (Like Listermann is doing) to take over the operation from an outside partner and bring it back in-house. Think of it as a brewpub without the food being as big of a focus in the overall business plan. In fact… of those 59 different places, 41 of them own their food programs, leaving only 18 that have food partners. That's a huge shift from what things looked like even five years ago.
Listermann's Food Journey
The Renegade Era
When Listermann first started figuring out their food solutions, they went with the simple route and started scheduling food trucks in their taproom. It didn't take long, though, before in 2017 they started renovating their taproom, changed an old office space into their small kitchen, and brought in their first food partner, Renegade Street Eats.
Renegade had been wowing taproom customers with their wings from their food truck, and the partnership was a natural fit.
In Comes Just Frites
Over time the partnership ended, and Listermann brought in the absolutely amazing Just Frites concept with Rachel Appenfelder. This was one of my favorite food concepts. It was simple burgers and fries… but the french fries were the clear star of the show. With a bunch of different sauces available, you could get a flight of fries to go with your flight of beer.
It was simple, easy, beer-drinking food.
Tickle Pickle Steps Up The Burger Game
When the brewery partnered up with Tickle Pickle in 2022, the focus shifted to big, delicious gourmet-style burgers. They weren't simple… but they were really, really good. It showed that a food program that took things beyond "bar food" was definitely possible in the Listermann space.
Enter, The Listermann Kitchen
When it was announced that Tickle Pickle wouldn't renew their lease when it ran out in September, Listermann announced that they'd be taking over the operation of their kitchen in-house.
The brewery has already started the big task of putting together a new menu. They announced that fans could expect a variety of small plates, including charcuterie boards, baked artichoke, asiago gratin with grilled pita and pretzels, as well as a wide selection of salads, sandwiches, mac 'n cheeses, and flatbread pizzas, and even a beer cheese made with their Hop Head IPA.
If you're looking to get a sneak peek at the new menu and chat with the folks at the brewery about what they're planning, you can get your first chance at their upcoming anniversary party on September 9th, where they'll be celebrating their 15th anniversary.
---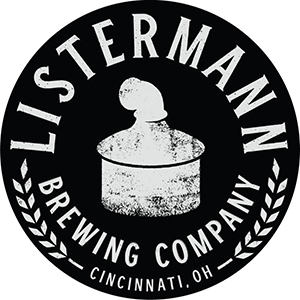 Norwood Taproom
1621 Dana Ave
Cincinnati, OH 45207
ListermannBrewing.com

---