Few brewery collaborations have taken on life quite like Braxton and Graeter's teaming up. The two companies started their life together with the release in 2017 of their 'Black Raspberry Chip Stout,' a beer that caused folks to line up down the street at the Braxton taproom to get their hands on a four-pack.
Since that day in February – the two have come together many times in the name of craft beer happiness. They've done more than eight different can releases and collaborated on a Dark Charge variant and a series of Smoothie seltzers (remember those?). Graeter's is even opening a new store next to the upcoming Braxton taproom in Union, Kentucky.
It's like Braxton and Graeter's Ice Cream go hand in hand at this point – which is why it shouldn't be a shock that they are teaming up again for a new beer – and it will be perfect for summertime!
Sweet Peach Kolsch
The brewery will release this new beer at a taproom ice cream social on Saturday, June 17th. It starts with a base of a Kolsch ale (sorry, Germany… Kolsch-style ale) before getting a nice healthy dose of peach juice and local peaches. If you aren't familiar, Kolsch is a German-style ale/lager hybrid. It is light and easy to drink, with a crispy character and a light, fruity note that comes from the yeast profile. It's a great summer beer style.
If you add the refreshing and oh, so summery peaches to it – I think it will be an absolute hit.
As soon as I get my first taste of this one, I'll let you know what I think!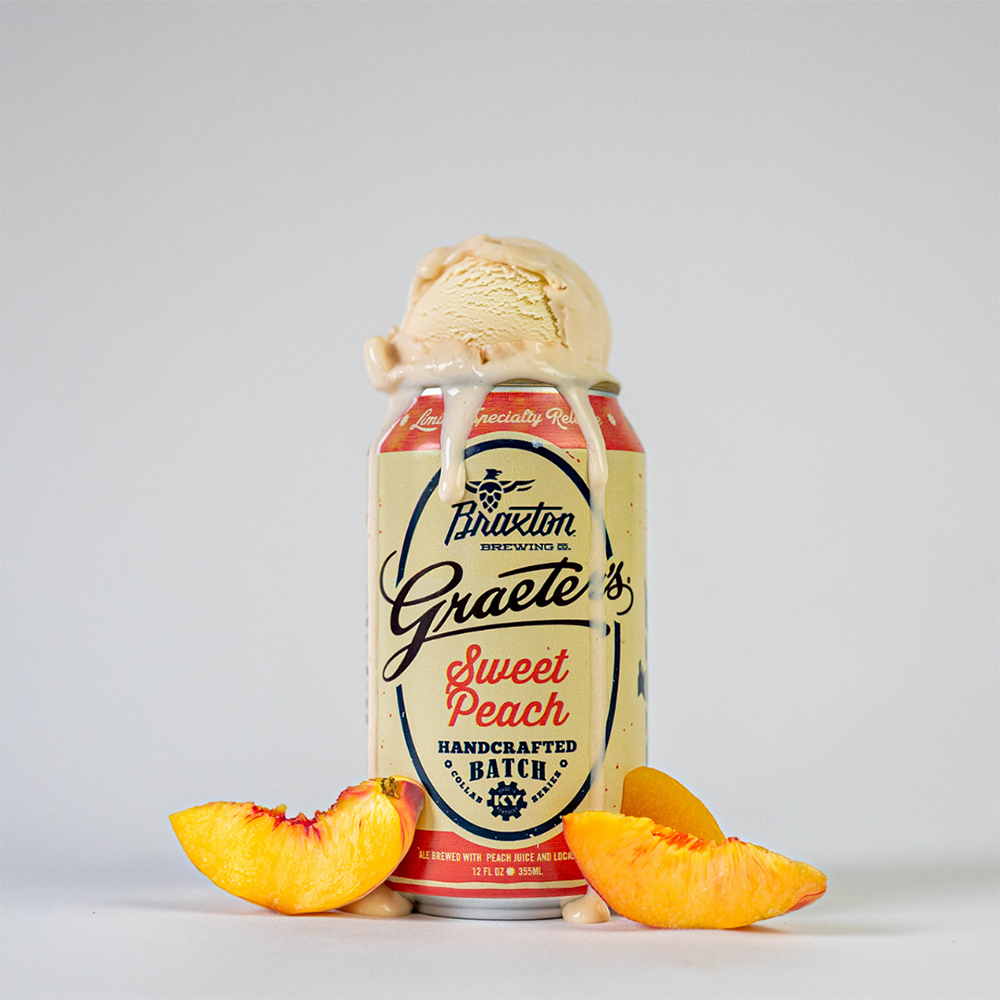 For more information about Braxton Brewing Company, you can read about them here. Of course, if you need more, make sure that you follow them on Facebook, Instagram or over on their website.