Brew Ash Gets A Beer Run
Written By: The Gnarly Gnome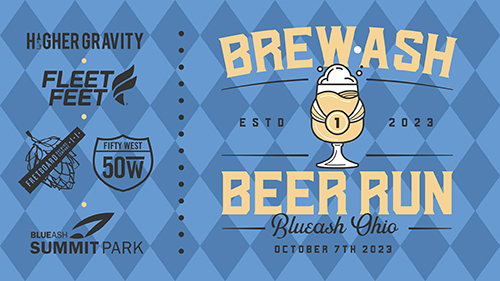 As if the inaugural Brew Ash event last year wasn't awesome enough, they've turned things up a bit this year and really created a whole day of events and fun around it that will keep you and your friends plenty entertained. If you haven't cleared your schedule already, you might want to… Saturday, 10/7 at Summit Park things are going to be hoppin'.
This event brings together beer, music, and food – along with a little bit of fun exercise (optional, of course) to make sure that there is something for pretty much everyone in your group to have a great time.
The Beer Run Starts Things Off
The day kicks off with the first Higher Gravity Summit Park Beer Run at 11 am.
This 5k (3.1 mile) run is more of a fun run/walk around Summit Park via a marked course all around the park. With your ticket, you also get 3 beers during the course via tents at the beginning, the midway point and also at the end of the course. There will be options from Higher Gravity, Fretboard, and Fifty West (we'll talk about beer in just a bit).
When you complete the "race" you get a unique medal to show all your friends that you did it.
After the race, there will be a free post-race Yoga session with Stacy from 12:30-1:30 pm, and plenty of raffle prizes and excitement as well. A portion of all the race proceeds will also be donated to the Sycamore Water Polo team.
The Festival
The festival will be a ton of fun. They have yard games that will be scattered around to give you and your friends something to do while you're hanging out. I also mentioned that this brings together beer, food, and music – so we'll take those one by one, starting with the music. At 3 pm, 3 Piece Revival will hit the stage to work their magic, and DV8 will take over at 6 pm to keep the party going.
The food will showcase plenty of variety all day, too. In addition to the great places that are already available at Summit Park, a whole lineup of food trucks will be on-site throughout the day.
Proud Hound Coffee – 9 AM – 2 PM
Holey Donuts – 9 AM – 8 PM
Cookiefection – 2 PM – 8 PM
Folks-N-Motion – 2 PM – 8 PM
Pretzeful – 2 PM – 8 PM
Roasted Almonds Food Truck – 2 PM – 8 PM
If you know me at all, though – you know that while I love music and food, the beer is where my heart really lies, and they are doing things even bigger this year.
The Beer Lineup
The Fretboard tent has a great beer lineup that will make choosing pretty difficult!
Dunkel No. 9 – Their Munich Style Dunkel Lager
Improv – West Coast IPA
Reba – Strawberry Blonde Ale
Vlad – Pilsner
Fretboard Light – Select Light Lager
Over at the Higher Gravity tent, they put together a highly curated selection to make sure there's tons of variety
Higher Gravity's Lo-G – Blonde Ale
Esoteric's Kallima – Coffee Cream Ale
Fat Head's Spooky Tooth – Pumpkin Ale
Urban Artifact's Bushel – Apple Fruit Tart
Jackie O's Frambrozen – Brown Ale with Raspberry
3 Floyds Zombie Dust – Pale Ale
Cider Boys Blackberry – Cider
MadTree Sway – Seltzer (in cans)
Then over at the Fifty West tent, you'll find some of your favorites (and maybe some new stuff that you need to try!)
Mystery Machine Kiwi & Yuzu Sour
Hoppy When Wet Harvest (Wet Hopped) IPA
Doom Pedal White Ale
Hard Lemonade (cans)
Why You Should Go
The great thing about this festival is that it's in Summit Park, which means that it's 100% free to just stroll in and hang out. Sure, you'll have to buy your beers and your food, and if you want to run the Beer Run, you need to register over at Higher Gravity's website, but there aren't any rules that say you can't just show up and have a blast.
Read More About Fretboard Here On The Website!
---
Blue Ash Brewery and Taproom
5800 Creek Rd
Blue Ash, OH 45242
FretboardBrewing.com


---
Fretboard Brewery Public House
103 Main Street
Hamilton, OH 45013
FBPublicHouse.com


---
Fretboard At Factory 52
2750 Park Ave, Suite O
Norwood, OH 45212
FretboardBrewing.com


---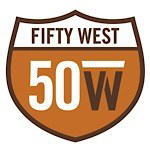 Read More About Fifty West Here On The Website!
---
Cincy Brewery and Burger Bar
7605 Route 50
Cincinnati, OH 45227
FiftyWestBrew.com


---
Brewpub
7668 Route 50
Cincinnati, OH 45227
FiftyWestBrew.com


---
Chillicothe Burger Bar
1 N. Paint Street
Chillicothe, OH 45601
FiftyWestBrew.com


---