If you know me, you know I get pretty excited about this time of year. I love Oktoberfest beer's and I'm blessed to live in Cincinnati with this extreme fandom for the big, malty, German beers that this city goes crazy for every fall. Unlike pumpkin beer (which we're going to be talking about before you know it…) Oktoberfest beer lasts longer on my "must drink list". It works when it's hot outside, it works when it starts getting chilly. I can watch a baseball game with one, and I can most definitely enjoy a football game knocking a few back. It is perfect when accompanied with good German food as well, so if you might want to try making this delicious hazelnussomeletten recipe to go alongside it. It works with cigars as well as with conversation or quiet contemplation, versatile doesn't even begin to describe it!
There's a lot of them, though. It's hard to keep track – I get it. That's what this roundup is for. I will keep track of all of them. Every local craft Oktoberfest beer brewed by one of our fantastic breweries. Make a checklist to get them all. Find your favorite and just drink the crap out of it. It doesn't matter!
13 Below– Fall Ale – Draft Only
This beer made it's debut last year. It's a traditional Festbier with an ale fermentation which gives its easy drinking character a nice touch of fruitiness that comes across really well. Certainly worth a visit down to Sayler Park to visit the brewery (and their big outdoor space where you can suck up the last little bit of warmth that summertime has in store for us.
16 Lots – Oktoberfest – Draft Only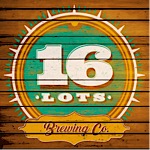 This was one of my favorite beers that I tried from 16 Lots last year. 5.6% ABV, traditional German Marzen… it's awesome, whether you find yourself sipping away at a pint or two in their Mason taproom or if you're filling a growler to bring back home to share with your friends around the fire pit on the patio. Do yourself a favor, and give this one a go and let me know what you think!
3 Points – 10 Day Contract – Draft Only
While 3 Points Urban Brewery hasn't been open for long, they're wasting no time to jump into the Oktoberfest game here in Cincinnati. That's a good sign that they understand what we love! You can expect their traditional Marzen lager to debut in late August or early September. I can't tell you how great it is – yet – because it's obviously just making it's debut this year… but you can bet I'll have some thoughts on it as soon as I do try it!
Alexandria
– Oktoberfest –
Draft Only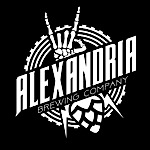 If you know Alexandria's Andy Reynolds, you probably understand his love for traditional German beer styles. It shouldn't come as surprise to you then that he's planning an uber-traditional German Marzen to celebrate Oktoberfest in their hometown of Alexandria, Kentucky. Much like a few others on the list this year – I haven't gotten to try it yet because it's making it's debut this year – But I'll be sure to keep some notes and let you know what I think!
Bad Tom –
13 Preachers –
Draft Only
Bad Tom's new Marzen lager made it's debut earlier this summer, as part of their new lager experimentation that they've been doing. I was impressed by their efforts into this style, with an Oktoberfest that is nice and drinkable, with a bready and floral quality to it that I enjoyed quite a bit. The brewery is planning some big things in the next year including a new taproom – so make your way down to enjoy some of the last moments in their current spot with a pint of this!
Braxton – Oktober Fuel – Draft and Cans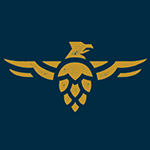 If you're looking for one of the best local examples of a traditional German Marzen, look no farther than this beer from Braxton. Its blue cans should have a home in your fridge every year as we enter this season. I've got some beer notes that you can read to get yourself up to speed on what the beer is all about, but since it's already available around town on shelves you'd be better off just grabbing yourself a six pack or two and making up your own mind!
Brink – Brinktoberfest – Draft Only
Brink Brewing Company, located in College Hill has been turning quite a few heads this year with some really big medal wins for their traditional beers. That's not to say that they can't play around with the experimental side… but this Oktoberfest sits right in line with those styles that pay homage to the past. Usually tapped around mid-September, it comes in at 6.2% ABV with a big malty personality that I love.
Christian Moerlein – Das Uber Lager – Draft and Cans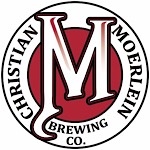 Moerlein has already released their Fest Bier, called Das Uber Lager on draft and in cans around town – and it's definitely one you're going to want to snag. This beer is one of my go-to Oktoberfests for the warmer days, it's light and easy drinking but still packs a flavorful punch. You can read my beer notes about the beer if you want to hear more about it!
Christian Moerlein
– Fifth And Vine –
Draft Only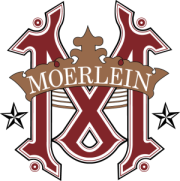 While this beer has moved from being a bottled favorite to a draft only addition to the lager house, Fifth and Vine will always be a favorite for me. Traditional Marzen, nice and rich in both color and flavor – a real salute to the German heritage that Moerlein holds dearly to their heart. If you want to read a little bit more about the beer, I've got beer notes for you to read!
Hudepohl
– Oktoberfest Bier-
Draft Only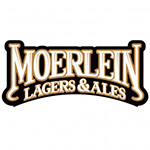 I haven't had this one in a couple of years, but from my notes, I remember it being nice and light, with some toastiness. I think of it more as a cross between a Festbier and a Marzen instead of falling square into one category over another. You won't find this one spread all over town, it will only be available on tap.
Dogberry
– Hosen –
Draft Only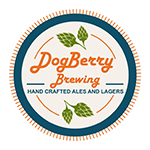 Dogberry's Oktoberfest underwent a lot of changes when they moved over to their new, bigger personality. From a hybrid, Oktoberfest Ale to a traditional lager – this beautiful malty beer only got better. While they are sometimes known mostly for their IPAs more than anything else – this beer is a showcase of the other side of their personality that I feel like you should definitely get to know! On tap now, so you might want to plan a trip or three to the DogBerry taproom in West Chester!
Fifty West – Vienermobile – Draft Only
Fifty West is releasing their newest creating called Vienermobile starting the week of 8/20. This fest bier is going to be a draft only release – but if you're a fan of the style, you might want to to make it a point to give this one a try. The best part of fest biers is how great they not only go down as the weather starts cooling a little but how great the compliment a nice warm afternoon as well. What better way to celebrate Oktoberfest than an evening enjoying the outdoors at Fifty West?
Figleaf
– Fest Bier –
Draft Only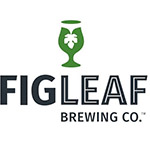 FigLeaf's Fest Bier made it's triumphant debut to the city's draft lineup during last year's Oktoberfest season, and I've been eagerly awaiting its return so I could knock more than a small sample back. Mild and floral with some nice spice to it, this beer is absolutely fantastic! Don't miss out on giving this one a try, because it won't last forever!
Fretboard
– Rocking The Rhein –
Draft Only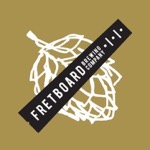 Releasing on draft only starting 8/16 – you know this is going to be a good one. Fretboard loves not only their lager program but the traditional, German side of things too. It's a perfect storm to create a Rhineheitsgebot pure, German Marzen that will knock your socks off. Like so many of this year's beers, it's new so I haven't gotten a chance to try it before putting this post out to you… but if I know anything about Fretboard and the people behind it – you can trust it's going to be amazing.
Grainworks
– Marzen –
Draft Only
I feel like a broken record, forced into telling you that a beer is new to the list, and one that I haven't tried before, and while this beer saw a very small pilot test batch back in June, it falls right into that "haven't had it yet" category. I'm also just assuming that the brewery is going to do a bigger batch for Oktoberfest and that it's not going to end up being just a one-off test – which would be heartbreaking for Oktoberfest lovers like myself. Stay tuned… while the brewery is gearing up for their big first anniversary, I'm hoping they slip a tapping into their event lineup for this beer too!
Hofbrauhaus
– Marzen –
Draft
Only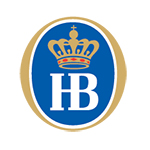 You know that their folks over at Newport's Hofbrauhaus love traditional German beer and food. It's sort of all that they do. It shouldn't come as much of a surprise, then for you that their September seasonal release is usually a nice big, malty German Marzen. It's perfect for pairing up with a big meal of sausage and pretzels. Just don't hang out on the sidewalk – the police don't like that too much.
Hofbrauhaus
– Festbier –
Draft Only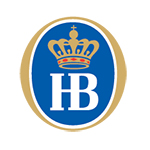 To follow up Septembers seasonal release, Oktober brings a Fest Bier to the draft lines over in Newport. This traditional Fest Bier is similar to what folks will be drinking over at Munich's Oktoberfest. It's malty and has a slight hoppy spicy character while still being smooth and lighter in body making it easy to drink while you're hanging out for a while with friends.
Listermann
– Oktoberfest –
Draft Only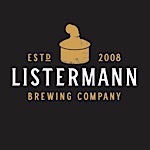 This 5%, draft only Marzen is a classic staple of the season here in Cincinnati. The showcase beer at Listermann's Oktoberfest festival (which is making its triumphant return this year) it's lighter and easier drinking, but still packed full of nice, big, malty sweet lager goodness. Don't miss this one… and if you're going to have a pint or two of it, I can't recommend you do it in a more appropriate place than that the festival!
Little Miami
– Oktoberfest –
Draft Only
I am always happy to see a brewery in their first year still manage to honor the tradition here in Cincinnati that is Oktoberfest. Little Miami is going to use the season to release their first Oktoberfest lager sometime around mid-September, just in time to enjoy the last of summer's warmth on the patio in old Milford overlooking the river with your friends.
MadTree
– Marzens Attack –
Draft Only
If you've been drinking craft beer in Cincy for a while, you've probably had this one by now. First debuting on MadTree's tap lines in 2015, this usually makes it's debut in September each year where it is promptly drank up by the legions of MadTree drinkers that frequent their taproom. It's become a 'must-drink' for me each year, and I can't wait to get my hands on my first pint of it this year. Marzens Attack pairs extremely well with the massive beer garden at MadTree's Oakley taproom.
Municipal
– 1791 –
Draft Only
For the third year in a row, Municipal Brew Works is paying homage to their home of Hamilton, Ohio via their traditional Marzen. The name of the beer is 191 which is a nod to the year that the city was founded. The beer is big, bready-sweet and traditional. If you've never been to the brewery before, I have to tell you that the best way to enjoy what they're doing is with a large glass full of something like this, sitting outside on their massive patio watching the sunset with someone whose conversation you appreciate.
Narrow Path
– Oktoberfest –
Draft Only
This is another new one – a super traditional Marzen that will fill a perfect spot in the tap lineup at Narrow Path. While I can't tell you what it tastes like (yet) – I feel pretty confident when I tell you that the brewery is almost designed for Oktoberfest seasonal drinking. They've got a great outdoor space that begs for a beer like this. Keep your eyes open around mid-September for this (as of writing) unnamed Oktoberfest.
Nine Giant
– Schwarzbier –
Draft Only
I tend to get myself in trouble with the diehards when I write in beers like this to this Roundup – but tough cookies. The way I see this one is that Nine Giant doesn't ever seem to go with the flow when it comes to their ideas. Who would expect them to all of sudden do so with Oktoberfest? They're going a different direction with a German Schwarzbier instead, and coupling up with an Uber German menu for the release week. Marzen? No, but I'm ok with that!
Paradise
– Leapin'

Lederhosen

–

Draft Only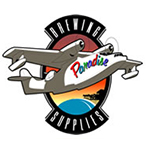 This traditional Marzen is one of the most beautiful Oktoberfest's that you'll find around town. Ruby colors really start to pop out of it when you pour this into a glass while you're sitting outside on the patio. It might be draft only, but that just lends itself to a great excuse to get back out to Paradise – right?
Queen City Brewery
– Oktoberfest –
Draft Only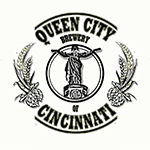 This beer is a showpiece for the nano-scaled Queen City Brewery in Blue Ash. They went the traditional route for this Marzen which was also one of their first experiments into the lager side of the game. Last year it made its debut in mid-September and I don't anticipate that they will do things differently this year.
Rhinegeist
– Franz –
Draft and Cans
They used to get a lot of crap from both die-hard Oktoberfest purists, and Rhinegeist-haters too for this hybrid "Ale-Toberfest", but I think that over the last few years people have finally started to suck it up and accept the fact that this is a damn tasty beer. It's hopped up a bit in typical Rhinegeist fashion but still packed with some bready goodness. Don't miss out on this beautiful example of a purely Rhinegeist beer, and if you want to know a little bit more, you can read my notes on the beer here.
Rock Bottom
– Rocktoberfest –
Draft Only
One of the OGs of Cincinnati beer often gets skipped on people's lists because they aren't as "local" as other places might be, but if you're looking for a good Oktoberfest, they've got a Marzen that will fill your need and then some. This traditional example is slightly floral, malty and sweet and really hits the spot when you're spending an evening with some friends and a big dinner down on Rock Bottom's fountain square brewpub location. It's most definitely worth not just a mention on the list, but a stop by you this year!
Sam Adams
– Oktoberfest –
Draft and Bottles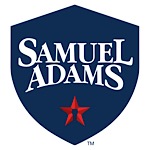 I'm prepared for it because I know that some of you aren't going to like these guys being on the list. Sam Adams, though, is prepping they're first ever Cincinnati taproom, so you have better get yourself ready for them to be considered 'One of Us'. They just so happen to have a delicious staple of Oktoberfest deliciousness in their portfolio, too. Their Oktoberfest is big and bol, and it finds itself front and center when the brewery sponsors Oktoberfest Zinzinnati each year.
Streetside
– Das Is Gut –
Draft Only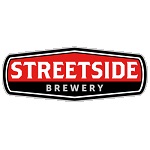 Let's really push the limits of what makes the Oktoberfest list, shall we? There's nothing Marzen or Festbier resembling here. Instead of doing what everyone else is doing, Streetside is throwing it out there for the second year in a row with their all-German 'Das Is Gut' IPA. I may give them a little crap for bucking Cincinnati tradition, except for the fact that the beer is damn tasty. Put on your lederhosen or your dirndl, and do what you please. There are no rules in craft beer.
Taft's Ale House
– Oktubberfest-
Draft and Cans
Making it's debut this year is Taft's Oktubberfest, a nice light Festbier. They've been perfecting their recipe over the last few years to release a beer this year that I think nails exactly what they were going for. It's light and easy drinking, but still holds a full bready flavor that pairs perfectly with food. You'll recognize these cans on the shelf – they are awesome. The front showcases big billy Taft's bulging lederhosen, nailing their theme while keeping things slightly traditional… wonderful. It's available now, so keep your eyes open for it. I'll have my beer notes up soon!
West Side
– Oktoberfest –
Draft
,
and Cans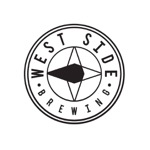 While I was excited to try this last year (and loved it) I'm over the moon excited that they are canning the beer for the first time this year. You can expect to start seeing the cans anywhere you currently buy your West Side cans now any day, and when you do… snag up a six pack or two. The beer is a delicious all-German lager. Beautiful, clean breadiness balances out with just a touch of hoppy spice. It's wonderful.
Wiedemann
– Oktoberfest –
Draft Only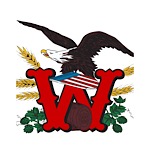 This beer has been missing from my life for the last few years as Wiedemann has been starting up their new brewery in St. Bernard. Now that the taproom is properly hopping – it's time for us to finally start getting our Wiede stocked back up! The brewery has a deep love for traditional Bavarian beer, and this classic German Marzen is no exception. I expect that in the coming years we will see this in packaging again… but for now – find your way to the Wiedemann brewpub to snag a pint or 4 of these!
Woodburn
– Oktoberfest –
Draft Only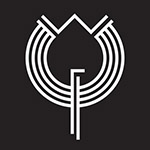 Woodburn has released their Oktoberfest for a couple of years in a row now on draft only. The beer usually takes a traditional Marzen and kicks the hoppiness up just a tad from others around town. Typically we start seeing this pop up around town towards the end of August, so I expect you'll start seeing it on tap very soon now!