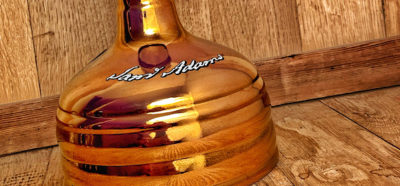 Sam Adams - Utopias - Truly the epitome of brewing's two thousand year evolution, Samuel Adams Utopias offers a flavor ...

Sam Adams - Brewing The American Dream Variety Pack - This pack represents the independent spirit, passion and collaboration that ...

Sam Adams - Boston Lager - This is the beer that started it all. Samuel Adams Boston Lager helped lead ...


Sam Adams - Ella Blanc - The hoppiness of an IPA and the crispness of a lager collide in this ...

Brewery - Boston Beer (Sam Adams)Beer - Noble PilsStyle - PilsnerABV - 4.9%IBUs - 34 This unique pilsner showcases all ...

Sam Adams - Rebel Juiced - Swirling with ripe aromas of mango and tropical fruits, this IPA is jam-packed with ...

Sam Adams - Rebel IPA - 7 Hop varieties are showcased in this great west coast IPA ...

Sam Adams - Hopscape - Four types of West Coast hops add bold notes of pine and juicy grapefruit to ...


Sam Adams - Fresh As Helles - The soft citrus of orange blossom adds a bright accent to the slightly ...

Sam Adams - Rebel Raw - Hoppiness is happiness. If you don't like big hop bitterness, this beer isn't for ...